The Hud-Mo Section serves the Hudson Valley, Catskills, Capital-Saratoga, Central, and Adirondacks regions of New York State.
Winter 2022 Newsletter Previous Newsletters available here.

Did you miss Farberallye XLII, our Beautiful Fall Car Rally at Lake George and the Adirondacks?
The first Farberallye was conducted by the then named Granite State Section and its
Farberallye was coined from the German word Farbe, meaning color, to reflect the fall foliage.
Participation was fantastic with at least 60 attending from 7 states plus Ontario.
27 cars entered the 110.9 mile rally along Lake George and into the Adirondack Mtns.
A wide variety of M-B models were represented, from a 1953 220 sedan to a 2019 SL 450.
Here are a few of the many views we had there: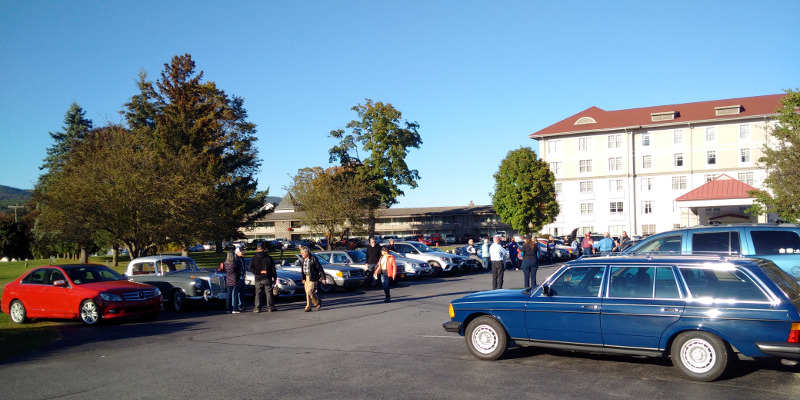 3 MBCA Sections participated: Hudson-Mohawk Section (the 2019 host), Minuteman Section, and Northern New England Stars.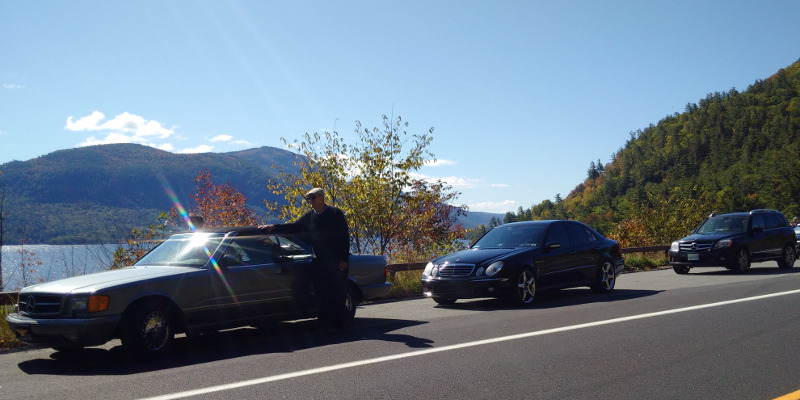 The weather and Autumn scenery were just magnificent!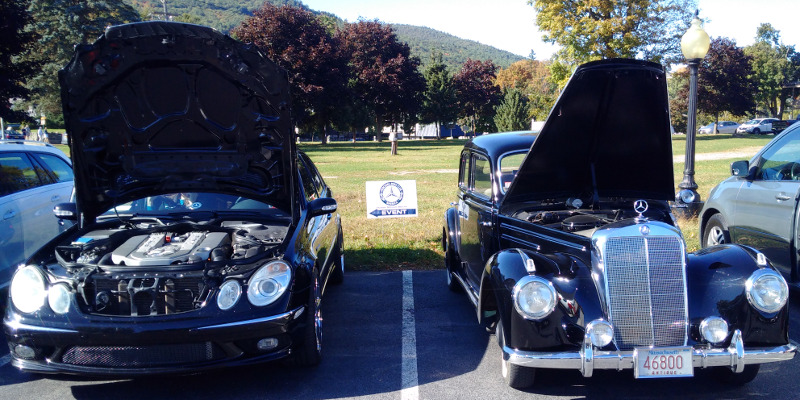 More than 50 years between these two black Mercedes-Benz 4-door sedans (2005 E55 AMG Kompressor next to meticulously restored 1953 220).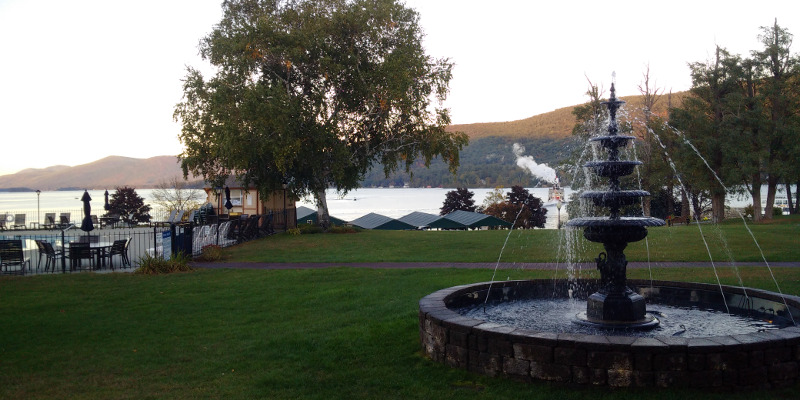 From Fort William Henry Hotel, some members rode a Steamboat for a tour across Lake George and along the shoreline.


As a member, you may take part and enjoy all the club has to offer...
A few of the activities in which our members participate and enjoy are: Social events, Technical seminars, Driving events, Monthly activities, Automobile shows, Loyalty discounts up to $500 on new Mercedes purchases, Friendship, Community, Charity and Fun.